Marketing Director, Music City Baseball & the Nashville Stars Brand
Marketing Director, Music City Baseball & the Nashville Stars Brand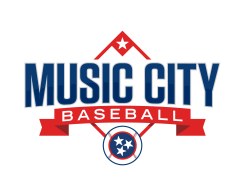 Music City Baseball, LLC ("MCB") is an organization of Nashville business, sports, music, and community leaders. MCB is committed to bringing a Major League Baseball franchise to the City of Nashville as a central piece of a mixed-use, multi-themed family, sports, and entertainment district. Our focus is to secure Major League Baseball approval of an expansion franchise in Nashville, although relocation and rebranding of an existing franchise would also be considered.
Job Overview:
Music City Baseball is hiring a Marketing Director for the Nashville Stars Brand. This position will be the hub for all marketing initiatives including social media, promotional materials, events, etc.
Responsibilities Include:
● Develop a comprehensive, aligned strategic marketing plan which includes creation and distribution of valuable, relevant, and consistent content to attract and retain followers with the goal to raise MCB's social media fan engagement to 100K+ across social channels and digital platforms by June 2022.
● Plan and manage all social media and digital campaigns including social platforms and email campaigns by coordinating with the MCB team and contractors
● Report performance measurement data on all marketing and social media campaigns
● Research and cultivate sponsorship opportunities including event sponsorships, social media influencer partnerships, and other creative opportunities within the Greater Nashville community and market area
● Coordinate and lead promotional activities and manage promotional items through events, social giveaways, fan engagement, etc.
● Supervise and maintain our commitment to advance diversity, equity, and inclusion in our marketing initiatives
● Evaluate and implement new media technologies such as TikTok, blogs, podcasts, etc.
● Evaluate and implement emerging marketing trends and tools (billboards, radio, and television advertisements)
Requirements Include:
● 3+ years of brand management experience
● Strong project management experience
● Performance measurement skills
● A proven track record of utilizing diversity, equity, and inclusion in everyday practices
● Knowledge of marketing strategies, concepts, and best practices
● A passion for baseball and the initiative to bring MLB to Nashville a plus
Please forward all inquiries to: matt.barrett@mlbmusiccity.com with reference: Marketing Director