Classroom Connect: Resources for Gender-Affirming Care
Monday, November 13, 2023 (10:00 AM - 11:30 AM) (CST)
Description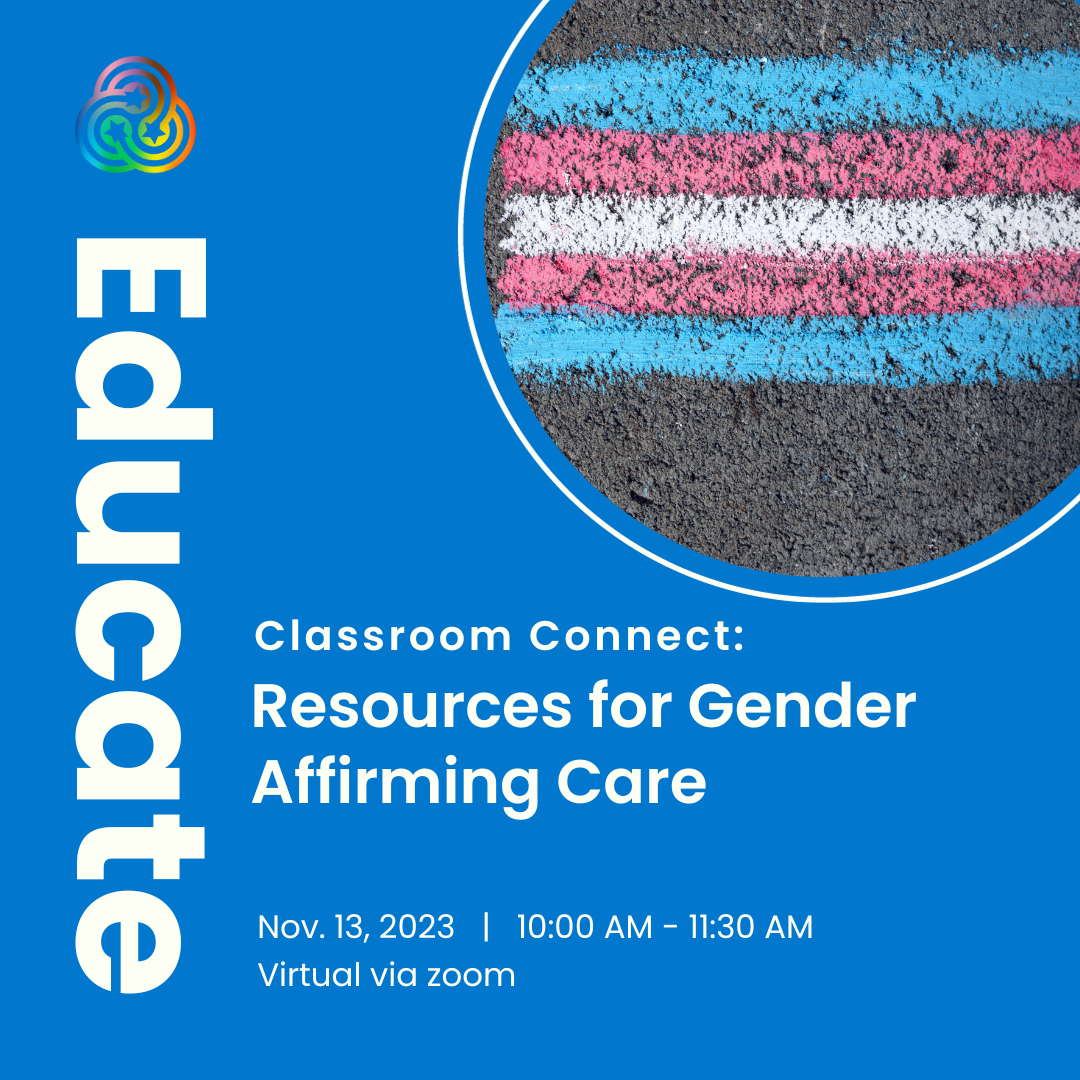 In recognition of Transgender Awareness Month and Trans Day of Remembrance (TDOR), this month's panel will discuss resources for gender-affirming care, why it's important for businesses and organizations to provide trans-inclusive benefits and policies, and what we can do to be better allies to our trans, non-binary, and gender-diverse colleagues. Our panelists include:
Ashley Hampton (she/her) -- Healing in the Margins
Han Rodriguez -- Nashville LAUNCH PAD
Kristin Jones (she/they) -- Voce Speech Therapy
Urielle Samis (she/her) -- Healing Umbrella Psychotherapy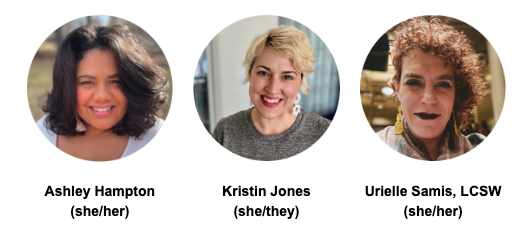 Ashley Hampton (she/her) – Ashley is a licensed professional counselor who has been working as a therapist since 2013. She specializes in working with BIPOC and LGBTQIA+ populations, treating trauma, religious dissonance, anxiety, depression, and empowerment. Ashley is also the Co-Founder + Executive Director of Healing in the Margins, a nonprofit which provides programming and resources in mental health spaces for the LGBTQIA+ and BIPOC. Ashley has a passion for connecting with community members, organizations, and corporations on the importance of equitable mental health strategies and resources for folks from these populations. She also loves providing psychoeducation presentations and experiences for schools, businesses, community groups, and teaches Counseling Diverse Populations as an adjunct professor at Vanderbilt University.
Han Rodriguez -- Resource Navigator from LAUNCH PAD


Kristin Jones (she/they) – Kristin is a speech pathologist with over 15 years experience treating adult neurological disorders. She is also the owner of Voce Speech Therapy, PLLC, a private practice offering speech-language pathology services. She specializes in the treatment of neurological disorders that impact speech, language, voice, and cognitive skills. Additionally, they have a profound interest in serving the transgender, gender non-conforming, and non-binary communities through providing accessible Gender-Affirming Voice Training. As a member of the LGBTQ+ community, they are passionate about providing culturally competent care.
Urielle Samis, LCSW (she/her) – Uri is a therapist and owner of Healing Umbrella Psychotherapy, a queer therapy group practice which she founded in early 2021. Healing Umbrella specializes in LGBTQ-affirming, trauma-informed, and sex-positive care that affirms all expressions and experiences of gender, sexual orientation, and consensual relationship styles. A trans woman herself, It has been Uri's dream to create a queer therapy space that affirms our diversity and reconnects us with our innate natural joy. Prior to creating Healing Umbrella, Uri was a trauma therapist at Nashville's Sexual Assault Center for four years. Urielle graduated with her MSSW from the University of Tennessee College of Social Work in 2015.
Register today to receive a link to the Zoom meeting.
Images
Monday, November 13, 2023 (10:00 AM - 11:30 AM) (CST)
Categories
Official Chamber Event
Continuing Education
Chamber Of Commerce
Community
Classroom Connect