Corporate Connect Meetup at Homegrown Taproom
Thursday, September 14, 2023 (5:00 PM - 7:00 PM) (CDT)
Description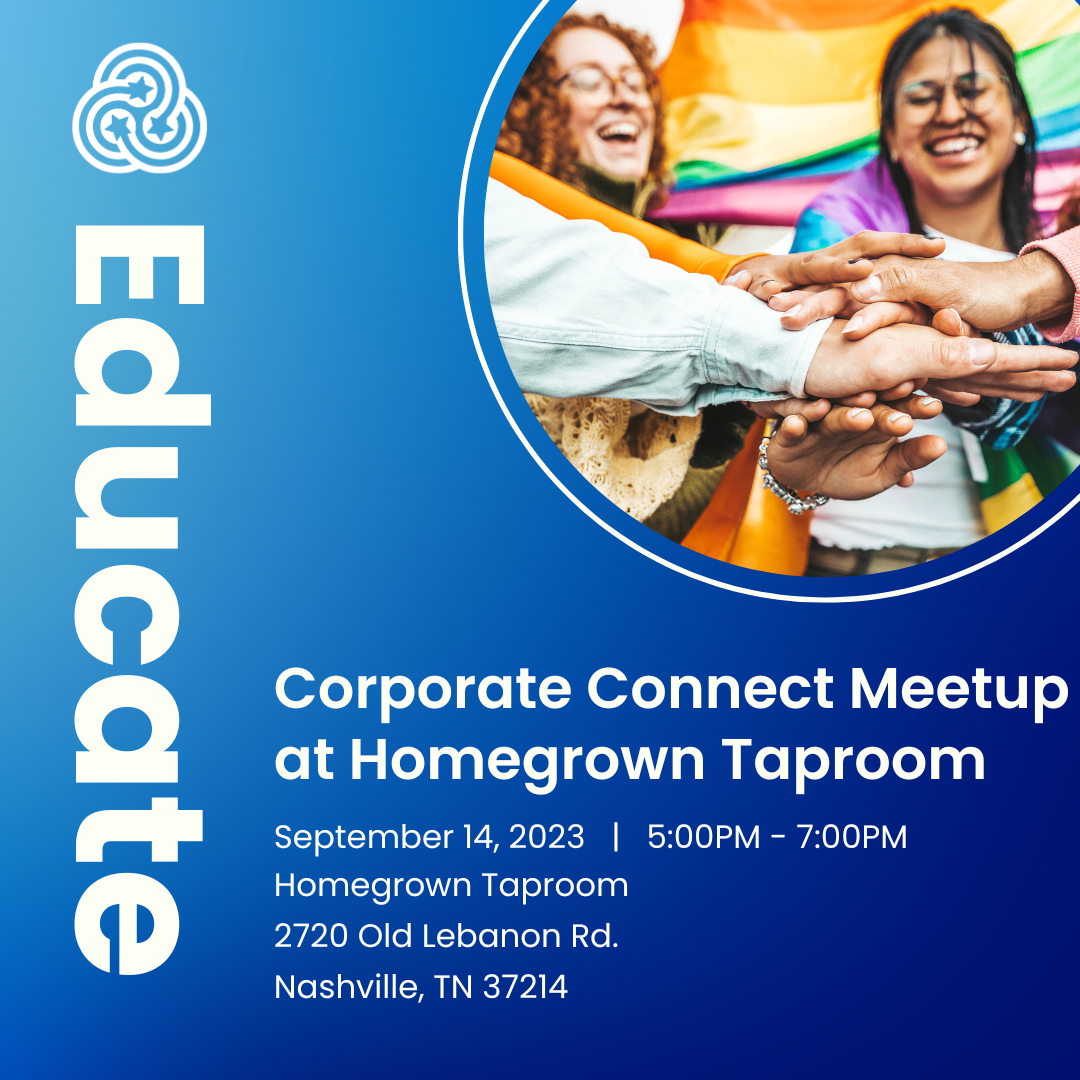 For our September Corporate Connect meeting, we are inviting our Corporate Connect members to attend our Classroom Connect virtual session, "Recent Legislation & Impacts on Your Company, Employees, and the LGBTQ+ Community" at 10:00am on Wednesday, Sept 14. We'll hear from a panel of experts about recent SCOTUS rulings impacting businesses, employees, and the LGBTQ+ community. This session will address the overturning of affirmative action, the court protecting businesses discriminating against the LGBTQ+ community, and more. Panelists representing employment law, civil rights, and corporate DEI will be sharing their insights and guidance.
After the session, Corporate Connect members will gather for a meetup to discuss how these issues are impacting there DEI work and provide peer perspectives and guidance. Join us at Homegrown Taproom from 5pm - 7pm to continue the discussion with other corporate members of the Tennessee Pride Chamber.
Don't miss this virtual Classroom Connect morning session, followed by our Corporate Connect brain trust happy hour meetup!
Register here for Classroom Connect
Virtual session
Wednesday, Sept 14, 10:00am – 11:30am
Click Register on this page for Corporate Connect Meetup
Homegrown Taproom & Kitchen
2720 Old Lebanon Rd, Nashville, TN
Wednesday, Sept 14, 5:00pm – 7:00pm
Thursday, September 14, 2023 (5:00 PM - 7:00 PM) (CDT)
Categories
Corporate Connect