Announcing the 2022 Pride in Business Awards!

The Nashville LGBT Chamber invites you to its signature event the Pride In Business Awards on Friday, June 3, 11 am - 1 pm at the Music City Center!
We will kick off Pride Month with the Pride in Business Awards, which support the Nashville LGBT Chamber Foundation, and celebrate the business of Pride!
The event includes a Who's Who of corporate leaders, small business owners, civic leaders, and professionals. Our guests will network with members of the Nashville LGBT Chamber and the community and cheer on the awards finalists in new award categories.
After a year off during the height of COVID and a smaller virtual-focused event last year, we are coming back strong with our biggest program ever! We expect 1,000 attendees at our community partner the Music City Center to celebrate.
This event has become known for its powerful audience, emotional acceptance speeches, and optimism among those committed to diversity, inclusion, and equity in the workplace and society. 2022 won't be any different- we are ready to see everyone in person again!
LEARN MORE ABOUT THE BUSINESS AWARDS
---
We need your help! We have to give awards to somebody and you get to tell us who is deserving.
The award categories are evolving as the Chamber and our work evolves. This year we are changing some of the categories to better align with our work and our members. Check out the new categories below that will better reflect the incredible work of our members and the community.
We are now collecting nominations for the awards. Please submit a company, small business, friend, co-worker, boss, spouse, peer, mentor, mentee, or yourself for one of the following awards:
Corporate Partner of the Year
Business Resource Group of the Year
LGBT Business of the Year
Allied Business of the Year
Nonprofit Organization of the Year
Business Leader of the Year
Advocate of the Year
We will accept nominations through Thursday, March 31st at midnight. Read more about the criteria for each award and nominate deserving candidates NOW!
---
The Pride in Business Awards benefits the Nashville LGBT Chamber Foundation, which educates, inspires, and empowers our individual, small business, corporate, and nonprofit members, and the community-at-large; who share the values of promoting equality and diversity in business and society.
For this year's Pride in Business Awards, we will be offering several sponsorship opportunities. Not only will you be sponsoring the event itself, but each award category will have a distinct sponsor. Move fast if you are interested! There are only 7 sponsor opportunities and some of these are already sold.
For an added value over regular ticket purchases, you may also choose to host half and whole tables.
All of these opportunities are outlined in our Sponsorship Prospectus and can be purchased on the event page.
---
Individual Tickets: $75 Members, $100 Non-Members
Half-Table Sponsorship: $750 for 5 attendees
Table Sponsorship: $1,500 for 10 attendees
Please consider joining the Chamber as an individual member for $150. You will be saving $25 on your membership with the purchase of your ticket, along with a year of membership benefits!
---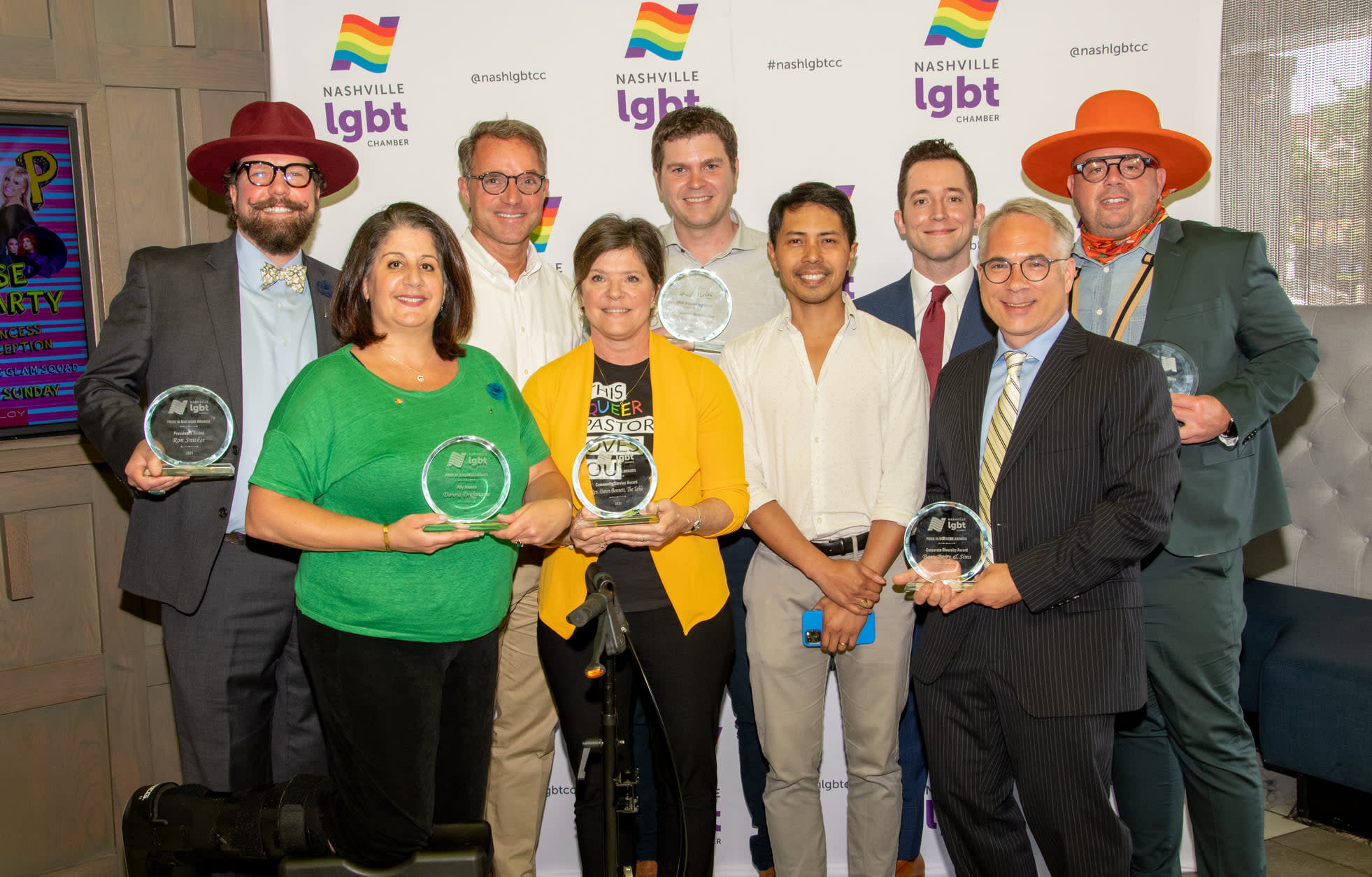 Dive into the history of the Pride in Business Awards by meeting past finalists and winners!
---
You will not want to miss this event! Reach out to Lauren if you have questions about tickets, sponsorships, or nominations.