Nashville LGBT Chamber Elects New Board Members & Leadership

FOR IMMEDIATE RELEASE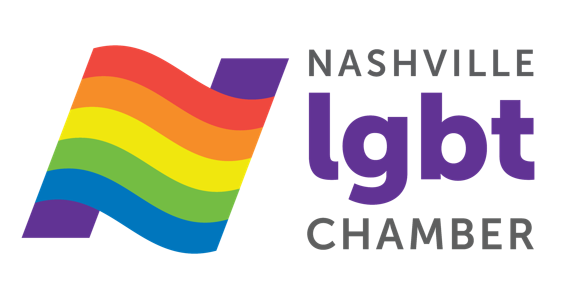 NASHVILLE LGBT CHAMBER ELECTS
NEW BOARD MEMBERS & LEADERSHIP


December 15, 2020 - (Nashville, TN) - The Nashville LGBT Chamber held its 22nd Annual Meeting on Thursday night, the first one to ever be held virtually due to the pandemic. During the meeting, The Chamber featured highlights of its work in 2020, paid tribute to its friend David McMurry, voted in new Board of Directors members, and elected new Board leadership.
The membership elected the Nashville LGBT Chamber's first female President and Vice President, as well as a new secretary. The Chamber's treasurer was re-elected into the position.
President: Steph Ballou, AVP Internal Audit Team Lead, AllianceBernstein

Vice-President: Terry Vo, External Affairs, Comcast

Secretary: Josh Wood, Attorney, Waller

Treasurer: Clayton Klutts, President, The Renaissance Therapy Group
"As we've seen with the 'Slate of Hate' and resistance to discussions about equity and equality at the state legislature and local governments across Tennessee, The Nashville LGBT Chamber's work is more crucial than ever," said President-Elect Steph Ballou. "I'm proud to help lead our Chamber on behalf of the hundreds of corporations, small businesses, and individuals who want to keep Nashville Open & Equal."
The Nashville LGBT Chamber also elected its most diverse class of Board Members in memory. New and renewing board members who will serve two-year terms include:
Raquel Barlow, Diversity Manager, Cracker Barrel

Adrianna Flax, Senior Director, Culture Shift Team

Nikki Gibson, Site Co-Director, Dell Nashville and HR Compliance Consultant, Dell Technologies

Olivia Ruth Hill, Power Plant Assistant Manager, Vanderbilt University

Mac Huffington, Owner, Mac Productions

Clayton Klutts, President, The Renaissance Therapy Group

Jake Martino, Director of Strategy & Business Development, Bridgestone Americas

Brady O'Rourke, Owner, Social Link

Josh Wood, Attorney, Waller
The new board members join last year's class of board members who will continue to serve the remainder of their terms:
Stephanie Ballou, AVP Internal Audit Team Lead, AllianceBernstein

Michelle Brown, Manager of Public Policy, Amazon

Greg Cason, Owner, Inspired Concepts & Events

Jon Grayson, Director of Government Relations, HCA Healthcare

Brian Rosman, Owner, DOG AND A DUCK

Marisa Swystun, Director of Development, Center for Nonprofit Management

Terry Vo, External Affairs, Comcast

Rhonda Weatherford, Owner, Weatherford Enterprises
We thank our Board Members who are leaving the board, having volunteered their time and resources to help our chamber:
Donna Drehmann, Site Manager, TikTok (5 years of service)

Courtney Lawrence, Director of Human Resources, MediCopy (3 years of service)

Christopher Lester, Founder/Chief Proprietor, Clifton + Leopold (3 years of service)

Ron Snitker, Executive Director of Business Development, Waller (6 years of service)

Taylor Wirth, Associate Attorney, Bass, Berry & Sims (6 years of service)
Outgoing board president, Ron Snitker, said, "Our Annual Meeting and Holiday Party is definitely a highlight of the year for our members, staff and board members. It's our opportunity to celebrate the accomplishments, recognize the hard work and enjoy the fellowship of those who support the Chamber. This year was extra-special as we had to celebrate virtually but that did not stop us from having another memorable party. I'm pleased with the diversity of the board and the members of the Executive Committee who will continue to take the Chamber to new heights."


Ron served on the Chamber's Board of Directors for six years; one as marketing committee chair, two as Vice President, and three as President. During his service, Ron was instrumental in marketing and branding the Chamber, implementing strong governance policies, and hiring a new CEO. Ron spoke about serving the Chamber and was surprised by an appearance from former CEO, Lisa Howe, who thanked him for his service along with current CEO, Joe Woolley. Ron passed the gavel and leadership to incoming Board President Steph Ballou, who will assume her role on January 1, 2021.


Attendees of the meeting were also entertained by contests and trivia with prizes provided by chamber members. Shannon Lashley, owner of L.A. Security, won an XPS Laptop, Dual Monitors, Dell docking station, and a wireless keyboard and mouse, provided by Dell Technologies in conjunction with the Pride in Local Music Small Business Giveaway.


# # # # #


About Nashville LGBT Chamber
The Nashville LGBT Chamber is the premier advocate of the Greater Nashville Lesbian, Gay, Bisexual and Transgender business community, representing over 400+ businesses, community groups, and individuals in Nashville and the surrounding area. The Nashville LGBT Chamber advocates, educates, and connects on behalf of our individual, small business, corporate, and nonprofit members who share the values of promoting equity and diversity in business and society.