Nashville LGBT Chamber Holds Hybrid Event to Honor Pride in Business Finalists and Announce Winners
Bass, Berry & Sims take Corporate Diversity Award and D'Andrews Bakery Wins Small Business Award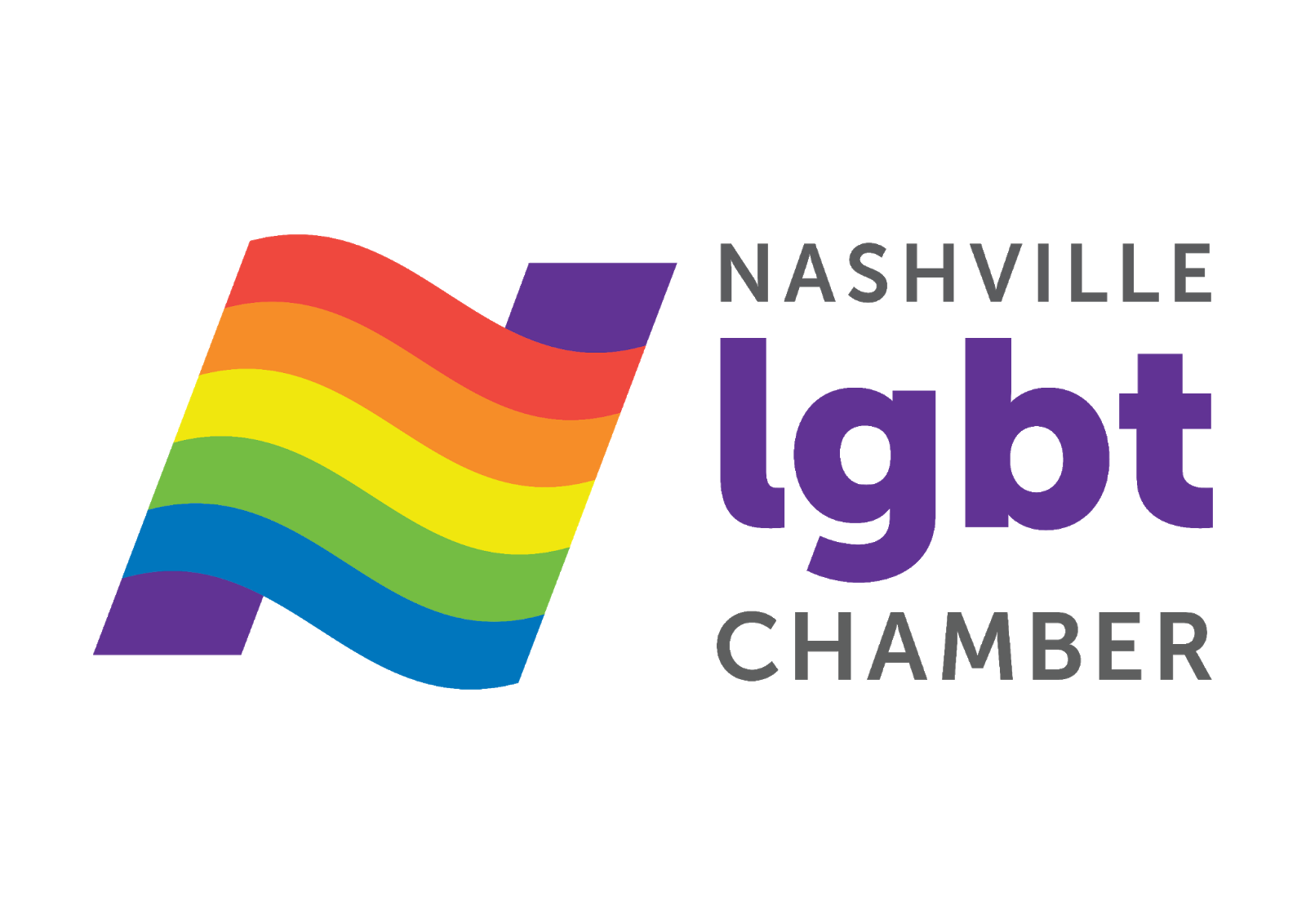 FOR IMMEDIATE RELEASE -
04/12/2021
Contact:
Joe Woolley, CEO
615-585-0743
joe@nashvillelgbtchamber.com
NASHVILLE LGBT CHAMBER HOLDS HYBRID EVENT TO HONOR PRIDE IN BUSINESS FINALISTS AND ANNOUNCE WINNERS
Bass, Berry and Sims take Corporate Diversity Award and
D'Andrews Bakery Wins Small Business Award
NASHVILLE, TN (June 4, 2021) - The Nashville LGBT Chamber held its annual Pride In Business Awards on Friday to honor members and the community for their work on advancing LGBT issues through the workplace and in society. The Awards were a hybrid event with 40 guests in person at Play bar and over 140 watching on Airmeet, a virtual events platform. The awards were also streamed live to the Chamber social media on YouTube, Facebook, and LinkedIn, and you can watch the whole event there.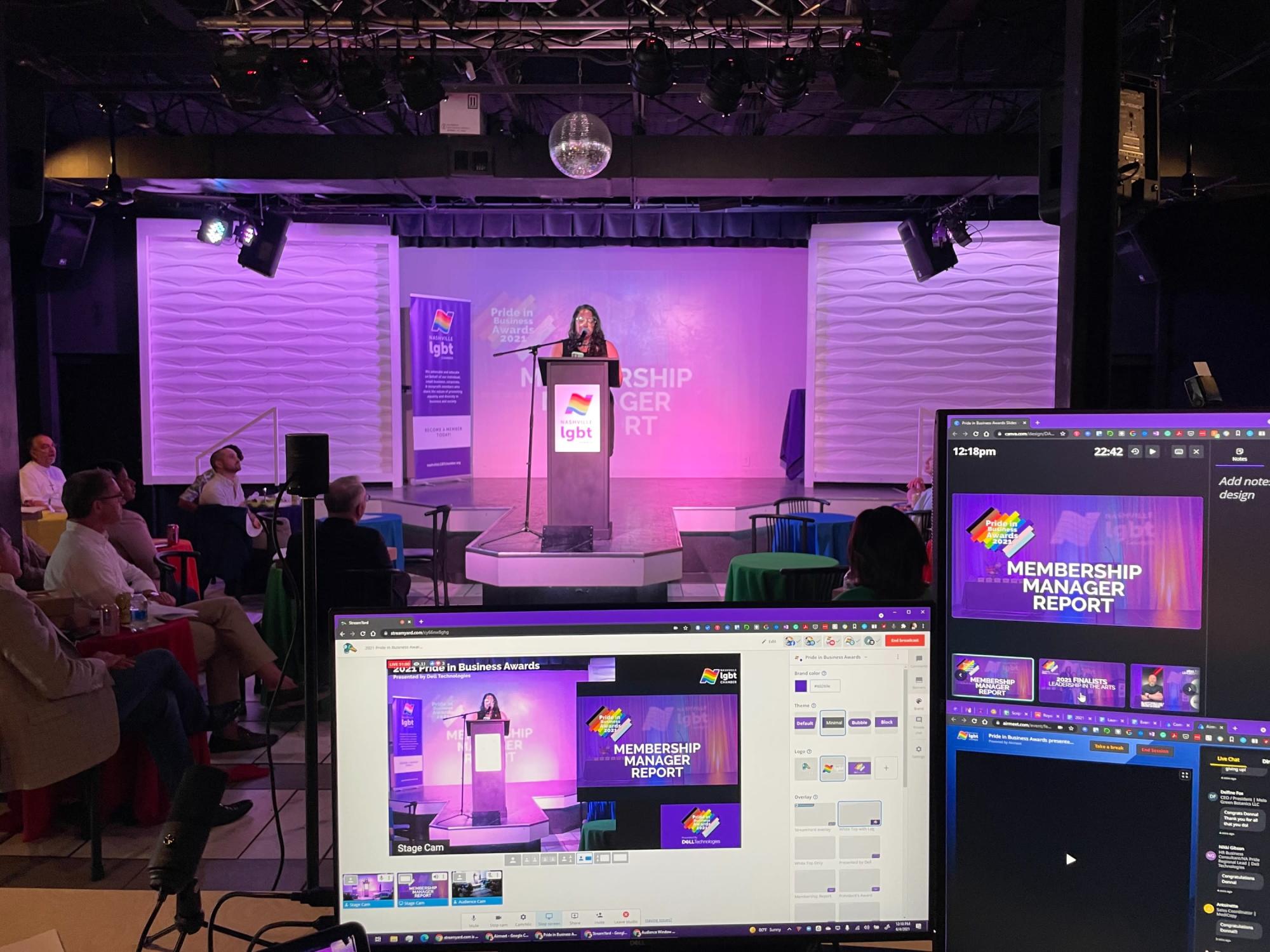 The LGBT Chambers Titanium Member, Dell Technologies was the presenting sponsor for the event, with HCA Healthcare/TriStar Health as a title sponsor for the 5th year in a row for this event. Award sponsors were Amazon, Comcast, MediCopy Services, Nashville Area Chamber, and Waller.


Nashville LGBT Chamber CEO, Joe Woolley, said about the event, "The Pride in Business Awards is an inspirational day for the LGBT Chamber and our community. This unique and exciting event attracts our largest, most attentive, and most influential audience. It is a great crowd in front of which to share these powerful LGBT-inclusive success stories. We had to do things a little differently this year due to COVID19 restrictions, but we did not want to go another year without celebrating."


The 2020 awards ceremony was postponed last June during the height of the pandemic. Plans were made to bring a small, safe and responsible event to the community and chamber members. Finalists and presenters were given an option to attend the small gathering in person or submit videos to be shown during the program. When COVID restrictions were lifted the Chamber remained with the smaller event but looks forward to expanding back to the 700 person crowd sizes from years past.


"This was a great and responsible way to celebrate. I think they did a wonderful job making the finalist feel special and honored, and as a winner, I definitely feel like I was celebrated," said Donna Drehmann, Ally Award winner for 2021.


Over 100 individuals and organizations were nominated across seven categories. Nominees completed questionnaires describing their accomplishments over the last twelve months. Questionnaires were scored by an awards committee made up of a diverse group of LGBT Chamber members and former award winners. The nominees who receive the top three scores are the finalists in that category. All current LGBT Chamber members voted for one winner in each category to add to the judges' scores of each finalist. Winners were announced at the event. The 2021 finalist and winners were: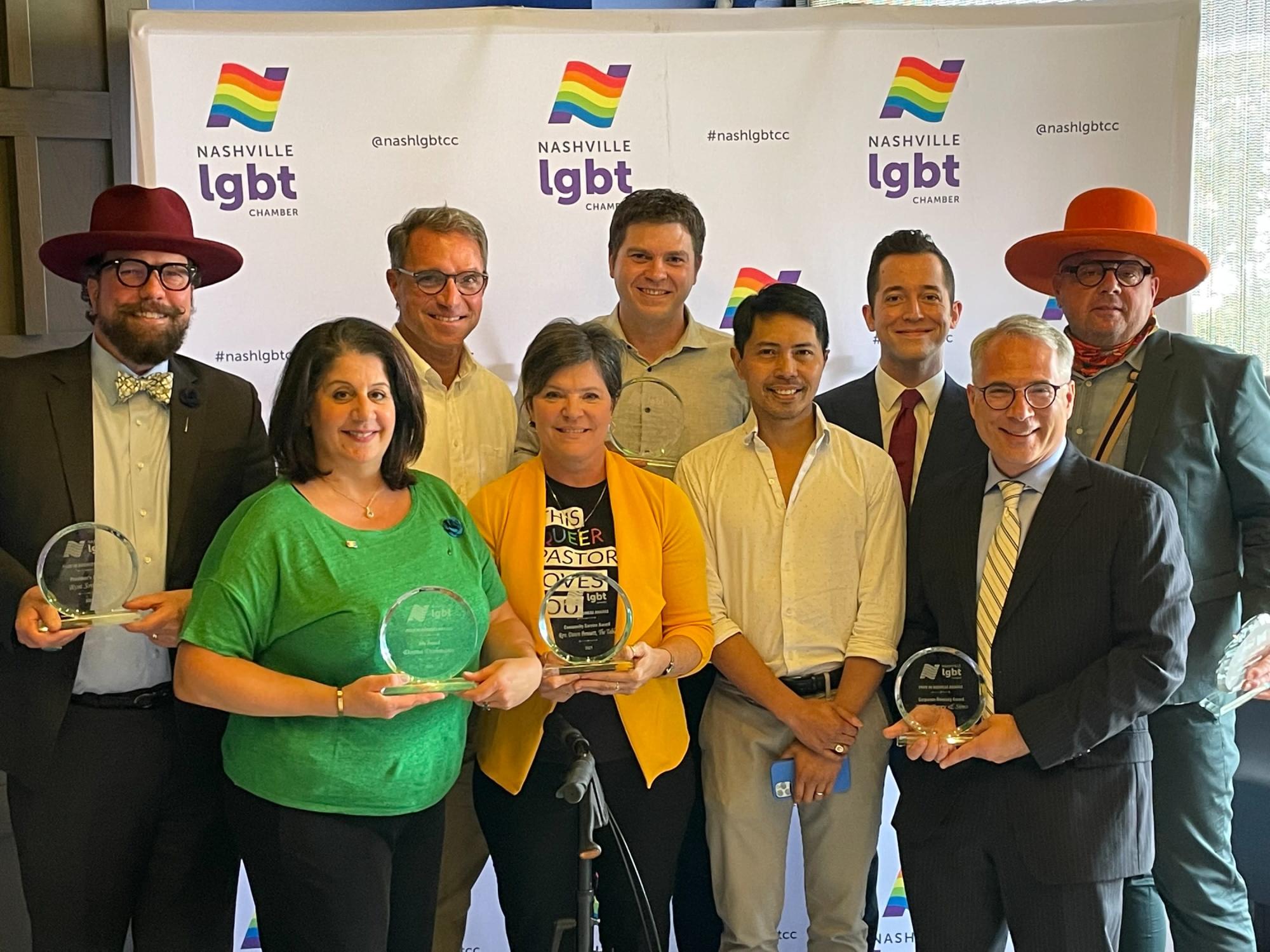 Corporate Diversity
Amazon
Bass, Berry & Sims- Winner
Nashville International Airport


Small Business Diversity
D'Andrews Bakery & Cafe- Winner
Green Pea Salon
TN Event Designs


Entrepreneur of the Year
Sarah Ashley, TN Event Designs
Christopher Lester, Clifton + Leopold- Winner
Elliott Noble-Holt, MediCopy Services, Inc.
Business Leader of the Year
Hal Cato, Thistle Farms- Winner
Rich MacKinnon, Music City PrEP Clinic
Matthew Shaw, Dell Technologies


Ally Award
Donna Drehmann, Consultant- Winner
Dan Frailich, Dell Technologies
Beth-Ann Martorello, AllianceBernstein


Community Service Award
Rev. Dawn Bennett, The Table- Winner
Dakerri Rhone, HRC Nashville
Michael Reding, Nashville in Harmony


Leadership in the Arts Award
Nashville Children's Theatre- Winner
Southern Word
Here are the presentations for each award:
Presidents Award - Ron Snitker
Community Service Award - Rev. Dawn Bennett, The Table
Ally Award - Donna Drehmann
Leadership in the Arts Award - Nashville Children's Theatre
Entrepreneur Award - Christopher Lester, Clifton + Leopold
Business Leader Award - Hal Cato, Thistle Farms
Small Business Award - D'Andrews Bakery & Cafe
Corporate Diversity Award - Bass, Berry & Sims
CEO Keynote - Joe Woolley
Membership Manager Report - Lauren Bland
You can find more about all of our finalists here.


About the Nashville LGBT Chamber of Commerce
The Nashville LGBT Chamber of Commerce advances common business interests, economic growth, and equality in the workplace and society for its LGBT members, businesses, and allies by providing educational, networking, and community-building opportunities.
###