Nashville's OUTLOUD Music Festival Returns June 4th & 5th to Celebrate LGBTQ+ Artists with an All-New Live Music Experience
Press Contact:
Nick Ghilardi
DOG AND A DUCK
nick@dogandaduck.com
615.656.7171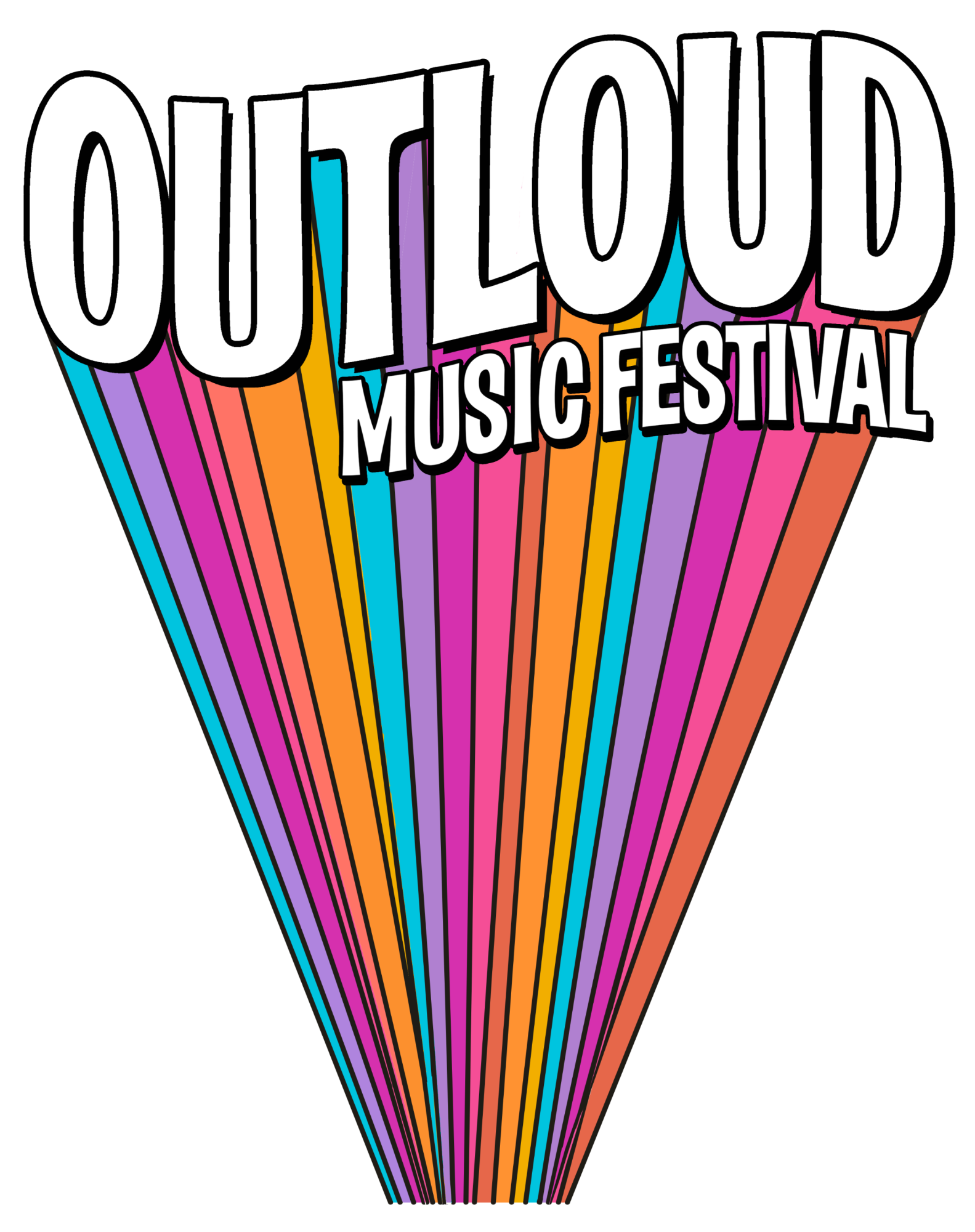 NASHVILLE'S OUTLOUD MUSIC FESTIVAL RETURNS JUNE 4th & 5th
TO CELEBRATE LGBTQ+ ARTISTS WITH AN ALL-NEW LIVE MUSIC EXPERIENCE
2 Nights of Music, Food and LGBTQ+ Culture include Performances by Todrick Hall, Japanese
Breakfast, Soccer Mommy, Tank and the Bangas, RuPaul's Drag Race Stars and more!
NASHVILLE, Tennessee, April 12, 2021 – The fifth annual OUTLOUD Music Festival is set to return with in-person live music on Friday, June 4th and Saturday, June 5th in a lot near Nissan Stadium at 14 James Robertson Pkwy, Nashville, TN 37213. Produced by Good Neighbor Festivals, the two-day music festival will celebrate LGBTQ+ artists and allies with performances by Japanese Breakfast, Todrick Hall, Soccer Mommy, Tank and The Bangas and many more local and national artists.
"After a year without live events, it's more important than ever to support LGBTQ+ artists and live music," said Jack Davis, Founder of Good Neighbor Festivals. "This year's OUTLOUD Music Festival showcases musicians that are breaking barriers, pushing genres and leading the way for a whole new generation of artists. It's going to be a weekend of unforgettable performances."
OUTLOUD Music Festival will feature two nights of national touring acts and local Nashville artists on one stage, beginning each night at 7:30 PM. A different RuPaul's Drag Race queen will host each evening and kickoff the event with a performance. Local drag stars will make appearances throughout the night. Festival goers will be able to enjoy the show and a curated selection of Nashville food trucks with full-service bars and other activities.
On Friday, the boundary pushing, indie pop singer-songwriter Japanese Breakfast will perform selections from her new album, which releases the same day. Nashville's own Soccer Mommy will offer songs inspiring resilience. The entire evening will be hosted by Derrick Barry appearing as Britney Spears with performances by The Blam Blams, Kenna and appearances by Cya Inhale, Alexia Noelle, Vidalia Anne Gentry and Chevelle Brooks.
Saturday night features the multi-talented singer, rapper, actor, director, choreographer, and global sensation for the internet age, Todrick Hall with the sonically diverse and unpredictable Tank and the Bangas. The stage will be hosted by Coco Montrese with performances by local favorites Freak Daddy and Manrelic, and appearances by Shelby La Banks, Britney Banks, Chyna and Portia Clinique.
VIP ticket holders are invited to a special kickoff party at The Dive Motel on Thursday, June 3rd from 6 – 9 PM, featuring a live DJ, cocktails, swimming and other surprises.
The festival has been completely reimagined for the new era of enhanced safety, health and wellness protocols. Capacity will be limited and spacing in-line with the recommended guidance from Metro Public Health and the Centers for Disease Control. While this will be one of the largest live music events in Nashville since the pandemic began, it will also have strict controls and safety procedures to combat the spread of COVID-19.
OUTLOUD Music Festival is presented by Music City Prep Clinic and supported by Jack Daniels, Volley Tequila Seltzer, Camelot Cares and 107.5 The River.
Tickets go on sale Wednesday, April 14th at Noon CST and may be purchased at outloudmusicfestival.com. Tickets start at $44 with limited capacity.
For all the latest OUTLOUD Music Festival details, visit outloudmusicfestival.com or follow @OUTLOUDMusicFestival on social media.
# # # # #
Full Artist Lineup

Friday, June 4
Japanese Breakfast | Soccer Mommy
Derrick Barry as Britney Spears | The Blam Blams | Kenna
Cya Inhale | Alexia Noelle | Vidalia Anne Gentry | Chevelle Brooks
Saturday, June 5
Todrick Hall | Tank and the Bangas
Coco Montrese | Freak Daddy | Manrelic
Shelby La Banks | Britney Banks | Chyna | Portia Clinique
# # # # #
About Good Neighbor Festivals
Good Neighbor Festivals strives to create long lasting festivals that support the communities we love. We develop and manage all facets of special events. Specifically, marketing, promotion, production, strategic planning and sponsorship sales. We're involved in events that bring people together, inspire them, and stimulate their minds. For more information, please goodneighborfestivals.com.
Selected Artist Biographies
Japanese Breakfast – Michelle Zauner's first two albums garnered acclaim for the way they grappled with anguish. Psychopomp was written as her mother underwent cancer treatment, while Soft Sounds From Another Planet took the grief she held from her mother's death and used it as a conduit to explore the cosmos. Now, at the start of a new decade, Japanese Breakfast is ready to fight for happiness, an all-too-scarce resource in our seemingly crumbling world.
Todrick Hall – Multi-talented singer, rapper, actor, director, choreographer, and YouTube personality, Todrick Hall rose to prominence on American Idol. His popular YouTube channel has gained over 2.9 million subscribers and 581 million channel views consisting notably of original songs, choreographed flash mobs and musical collaborations. Hollywood quickly took notice of the rising star and he landed gigs to write, choreograph and star in Virgin Airlines' in-flight safety video and choreograph a video for Beyoncé from her self-titled release in 2013. In 2014, Todrick was named one of Forbes' 30 Under 20 to watch in entertainment.
Soccer Mommy – Sophie Allison, aka Soccer Mommy, is coming off her second studio album Color Theory. The album confronts the ongoing mental health and familial trials that have plagued the 22-year-old artist since pre-pubescence, presenting listeners with an uncompromisingly honest self-portrait, and reminding us exactly why her critically-acclaimed debut, 2018's Clean, made her a hero to many. Wise beyond her years, Allison is a songwriter capable of capturing the fleeting moments of bliss that make an embattled existence temporarily beautiful. With Color Theory, Allison's fraught past becomes a lens through which we might begin to understand what it means to be resilient.
Tanka and The Bangas – Tank and The Bangas don't go anywhere quietly. Sitting around a dimly lit room in London's neighborhood of Camden Town, vocalist Tank Ball, bassist Norman Spence, drummer Joshua Johnson and saxophonist Albert Allenback can't go mere minutes without bursting into play fights, or talking over one another, or laughing from their deepest guts. They are a beacon of life. And it's that life that you hear in their music. That's what makes this fivepiece one of the most thrilling, unpredictable and sonically diverse bands on the planet; a unit where jazz meets hip-hop, soul meets rock, and funk is the beating heart of everything they do. Their new album Green Balloon is on the horizon, and it's their first release now they're signed to a major label Verve Forecast – a deal that came after they won NPR's Tiny Desk Contest in 2017.