Old Town Trolley Tours of Nashville Returns with Hop On Hop Off Service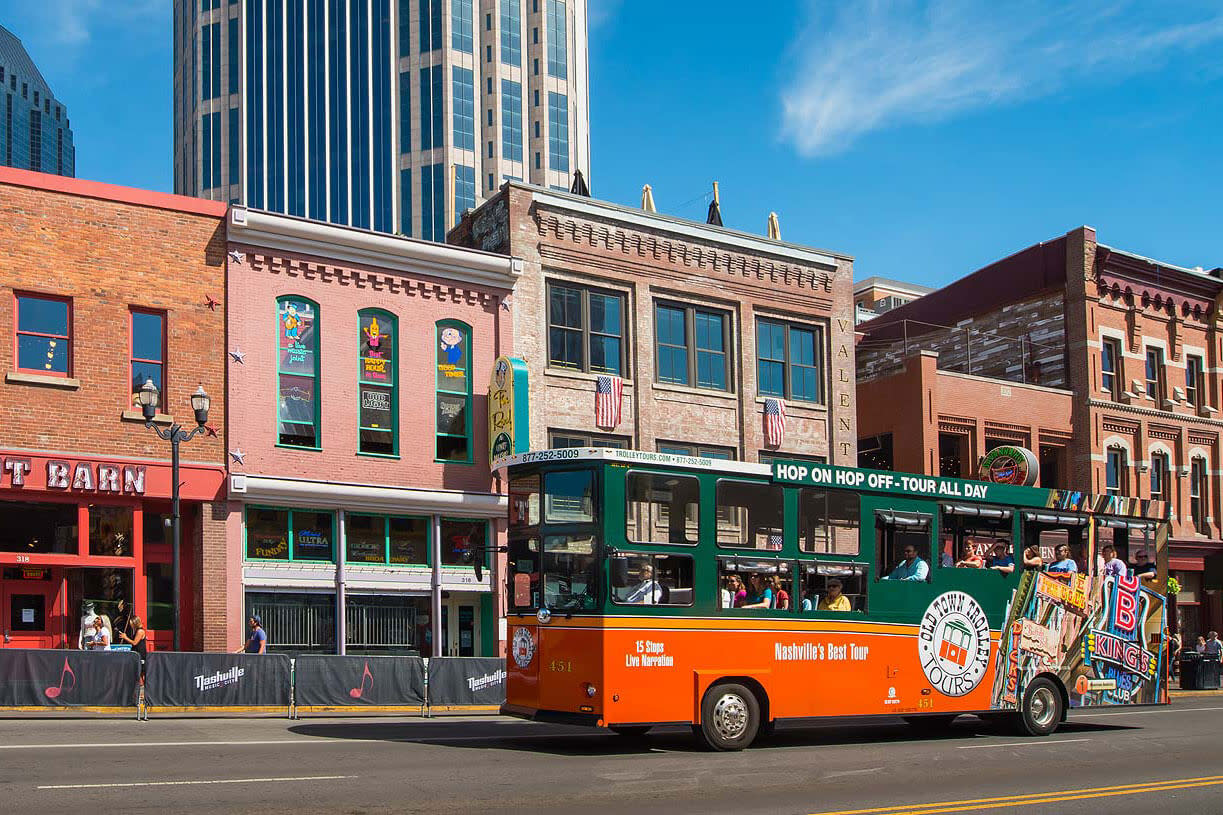 We are excited to announce the return of our Hop on Hop off service, to our Nashville historic city tours at Old Town Trolley Tours® of Nashville!
This value-added portion of our tour started on May 27, 2021. We will continue operating 5 days a week, Thursday through Monday and will remain closed on Tuesday and Wednesday for this phase of our tour changes. Tours operate from 9:30 AM – 4:00 PM approximately every 30 minutes throughout the day. Masks will be required while onboard the vehicles, following TSA guidelines for transportation vehicles.
Thank you for your support throughout the past year. We look forward to continuing great things in Nashville as tourism returns!